Hajj Journey
Considered as one of the five pillars of Islam, Hajj journey like no other. Every affording and healthy Muslim must embark on this journey at least once in their lifetime.
It carries great significance in the history of Islam. There are numerous rites and rituals performed during Hajj that hold immense religious importance.
For this reason, all Muslims must plan their journey to Hajj with the utmost dedication. After all, the reward of performing such a blessed voyage is immense.
To help you get on the right track and make your Hajj planning a success, we've got you covered with some fabulous tips on how you can prepare for your trip. Let's take a look.
First things first
Planning your trip means being aware of basic essentials. Hajj occurs only once in a year during the Islamic month of Zulhijjah and that means you must book your airline tickets, hotel accommodation, local transport services, visa processing, etc in advance.
It's best to get in touch with a reliable travel agency that specializes in packages. Plan a trip that suits your budget and schedule. There is a diverse array of options to look at for Hajj. Make sure your visa processing is taken care because that's the most important thing you need to enter into Makkah and Madinah during hajj.
Once you've gotten everything booked and taken care, you can plan a checklist of things you'll need to take along with you.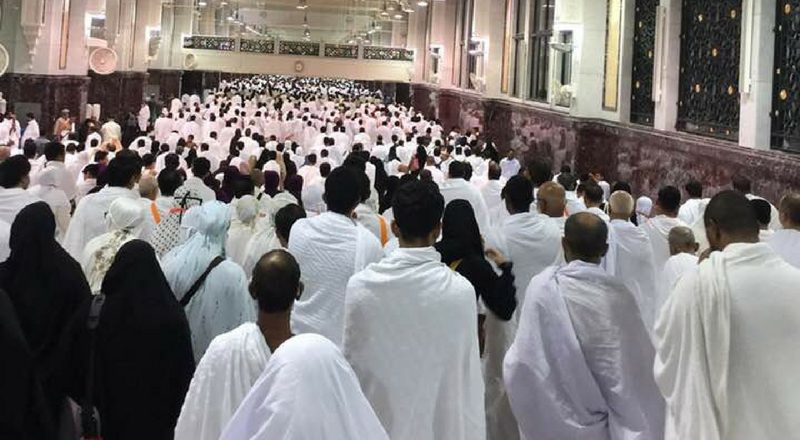 Build up that checklist
The checklist should be categorized into subheadings as follows.
Food
Although you'll be eating a lot of local treats and hotel breakfasts, there are definitely some things you'll need to munch on along the journey.
Nutrient-rich foods like nuts, dates, energy bars
Water bottles termed as reusable
Vitamins and electrolyte tablets that prevent you from dehydrating
Wardrobe
You need to be aware that Saudi Arabia has a very dry and hot climate mostly year round. It is, however, very cold during the winters as it's a desert county. The essential items to pack include the following:
Pure cotton fabric clothing, nothing sheer or transparent
Ihram for men, scarves, and abaya for women
2 pairs of sandals at least
1 pair of flip-flops for use in the washroom
Shoe covers to be used during tawaf
Comfortable sweatshirts and sweatpants
Supplies for heat management
As mentioned previously, KSA has a dry climate. When you're performing a journey as physically demanding as Hajj, you need to avoid becoming dehydrated. The following things that can assist you during your journey include:
Squirt bottles
Cooling towel
Mini electric fan
Wide-brimmed hat
General Supplies
For Personal Hygiene
Unscented perfume, powder, lotion, deodorant, hand sanitizer
Gloves, wipes, toilet tissue, disinfectant,
For Electronics
Phone charger (portable)
Power extension cord
Old cell phone
For Medication
Basic painkillers, topical painkillers for sore joints and muscles
Meds for flu, cold, cough, allergy, diarrhea, vomiting, antibiotic
Plastic bags, band-aid, and first aid kit
Religious Supplies
Prayer mat, Quran, Tasbeeh
Digital tawaf counter, tasbeeh counter
Duaa book, pens, notebook
We hope your Hajj journey is one filled with pleasure and great memories. Check out our exclusive offers and enjoy the most convenient hajj trip with your family.