Learn Holy Quran
With the advent of modern technology comes a bundle of new and innovative ways to learn.
Whether its lessons from one's religion or news about other global aspects of the world, online teaching has never been more convenient for users around the globe.
The Holy Quran is a book of divine teachings and guidance that was bestowed on the last Prophet PBUH of Islam. It contains relevant examples on how to live one's life in a manner that is most pleasing to the Creator.
If a believer of Islam wishes to attain piety and rightfulness in this world and the Hereafter, it is essential to read and understand the verses of this Holy book.
To help give you a head start into how you can learn the Holy Quran with its translation and explanation, we've gathered the best online sources for reading, memorizing, reflecting and understanding this book. Let's take a look.
For Reading:
QuranFlash.com is a wonderful website for reading the Holy Quran in a manner similar to real life. There are a number of styles from which you can choose from such as the Indo Pak mushaf, the Madani version and those with colored tajweed rules amongst many others.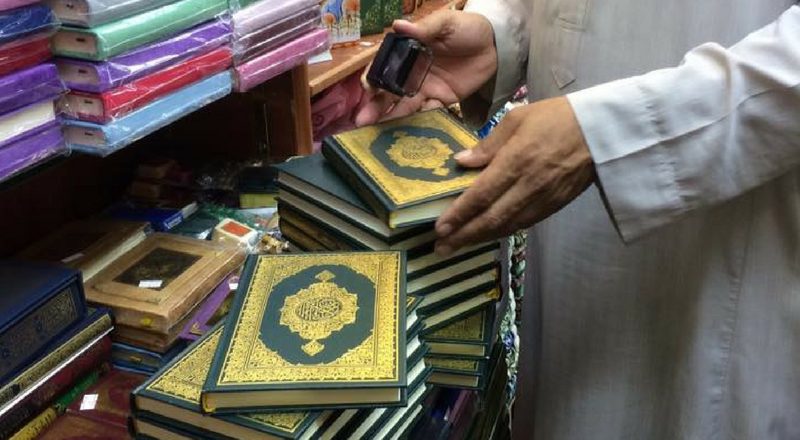 For Memorization:
com has made learning the Quran simple with its easy to download audio version. The Quran is digitally divided into tracks/ayahs. For example if a Surah such as Baqarah has a total of 286 ayahs, there will be 286 tracks.
org is considered as one of the best websites for memorization. You can choose a reciter and the number of times you wish for it to be recited and how long the pause should last. The fonts are also easier to memorize.
Memorize-Quran.com has tracks that are broken up into a few ayahs for easy memorization. There are several types of recitations to be downloaded.
For Translation:
com can help you translate the holy book into English as well as 19 other foreign languages for easy understanding.
Allah'sQuran.com is a comprehensive site containing recitation, translation and tasfeer word by word.
For Tasfeer
com has the most renowned Tasfeer books. Users should be aware that those tasfeers done by Shia sects are also included.
com is a comprehensive guide for understanding with reference to Tasfeer Ibn Kathir
For Audio
com has the best recitation of the highest quality
com is your guide to the largest number of reciters (about 200)
For Video
QuranOnline.net has each verse by verse set in video form
For Search
SearchQuran.net allows you to search by one surah to the next or by phonetic terms in the search bar.
For Arabic
Sultan.org is your guide for those who are fluent with the Arabic language.
With the ultimate form of convenience, help yourself and your loved ones enjoin on the path of righteous by reciting and understanding this Book of guidance.