With holiday season just around the corner, it's the perfect time of year to book your tickets to the ideal destination. Planning the ultimate holiday packages, vacation can prove to be a daunting task for many individuals out there. To help kick start your holidays with a bang, we've got you covered with the most thrilling travel packages at the most competitive prices so that you and your family can enjoy. Let's take a look.
What's included?
We at Dawn Travels aim to provide our clients with top of the range services and for this reason our November Umrah Package and Umrah Holidays Packages and are like no other. They include the following:
Transfers
Airline tickets at the lowest fares and with complete reservation
Hotel Accommodation
Breakfast buffet meals
Snacks served throughout the day
Pick and drop services from and to the airport
Tour guide visits to the city's famous areas
What does 'all inclusive' include?
You may have heard or come across the term 'all inclusive' but what does it really include is a question worth investigating. For the ultimate relaxation, getting tickets for an 'all inclusive' holiday is the best way to gain up on a bargain. However with that being said, it doesn't necessarily mean that every single cost is paid for. An 'all inclusive' trip includes the following:
Hotel entertainment
Buffet meals served at the hotel, breakfast and sometimes dinner in particular
Local drinks
Participation in sports on the hotel premises
Access to gyms and swimming pools
Open membership to the children's club
Where to find 'all inclusive' holiday Packages?
All inclusive deals are common nowadays due to customer demand. For this reason, they are now offered by the majority of airlines as well as all the leading travel agents in the country. At Dawn Travels, we provide all inclusive deals with the majority of our holiday packages, 5 days umrah package specially designed for our exclusive clientele based in the United States of America and Canada.
When is the Best Time to Book Cheap Air Tickets?
Another common question that arises amongst clients is inquiring about the ideal time to book cheap air tickets for holiday packages. The earlier the bookings, the greater the benefits. You heard that right, if you're well aware of your travel dates then why not make early bookings and take full advantage of any discounts or bonuses. Leave at least a 4 week margin if you plan on booking last minute. Anything later than that can result in prices soaring to an ultimate high.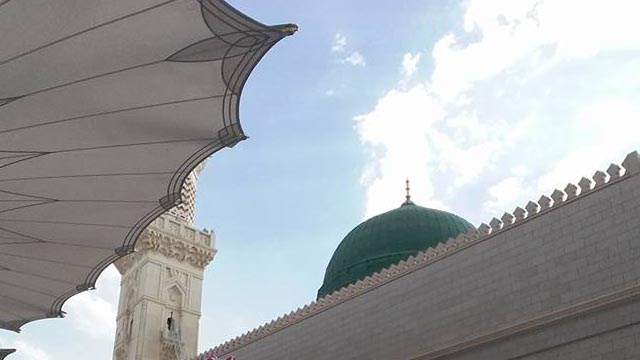 Top 4 all inclusive tips
To help make your vacation a memorable, we've enlisted the top 4 tips for our all inclusive holiday packages:
Always remember to check out the type of beverages on offer. This will give you a heads up on the type of drinks you can expect at your destination.
If you plan on taking full advantage of adventure on your trip, learn about what activities are included from beforehand and what costs you may have to encounter.
When embarking on an all inclusive trip, it's important to know how to tip and whether you should be tipping. Gaining information on this matter from beforehand is helpful in the long run.
Just because you've paid for an all inclusive trip, it doesn't mean you must indulge in all the activities on offer. There's always tomorrow to do that.
Extra holiday inspiration
In case you're looking to gain 10 days umrah pacakge a little extra holiday inspiration, we at Dawn Travels have you covered with the latest in travel during the holiday season. This can include information regarding cheap flights, family vacations, sunshine destinations, and holidays at the cheapest and most convenient rates.
Dawn Travels is renowned for its decades of experience when it comes to serving clients with the best travel packages at the most competitive rates across the country. Join us today to make 7 days umrah package your holiday bookings so that your family vacation can turn into one to remember.