Umrah is the supreme aim and acknowledgment for Muslims around the globe. What's more, it is essential for parents to ensure it and its adoration perpetuates into the children. Many consider taking their children to perform this. Some are hesitant, and some settle on this hard choice. Nevertheless, we have given a detailed account of the tips and proposals for the parents who have chosen to go to Umrah with Family Kids.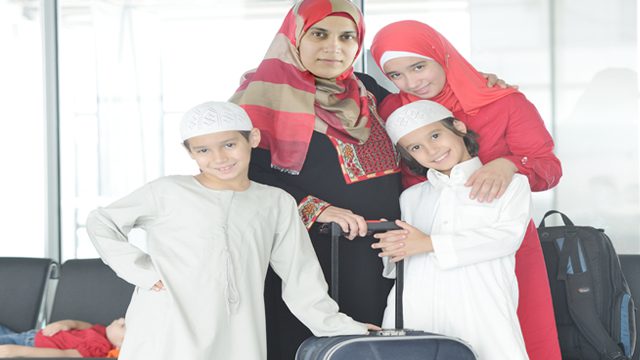 Educate Kids
Children need to know why they are going. It is not an ordinary family resort or a family outing trip. There are an intention and discernment of faith in this travel. The first tip is educating kids about the reason and objective. They must know there will be prayers, supplications and other activities involved. Make them learn some supplications that they should be recited according to their age.
Watch out for children in crowds
You are entering into one of the most crowded and swarmed regions and occasions known to humanity. Hence it is essential o keep a vigilant eye over your children, hold hands or even use a rope to make sure you don't lose kids. The most crucial part is to instruct them of being close to parents.
Food for Kids
Keep a bag of food items and water for your children as edibles are not readily available.
Vaccination
All of your kids need to get a vaccination of meningitis ACW135. The last thing you need is kids go wiped out while performing Umrah.
Maintain Proper Dressing Code
Numerous families that live in the USA continue wearing western clothing around there. It is not recommended. If you have girls, you must instruct them to wear hijab while boys above six years should wear Ihram.
Avoid Toys
We suggest shunning from bringing toys to the mosque especially dolls and action figures. In the case of infants bring something that keeps them occupied with. Avoid bringing electronic gadgets for kids. Moreover, in this surge, a hefty portion of toys will get lost and can even hurt people strolling on the floor.
Strollers not allowed
Strollers are prohibited inside mosques. You can use wheelchairs that are available on rent for seating children.
Historical landmarks
Arrange a site seeing and visit landmarks with your family and enjoy these activities.
Shoes
Kid's shoes could readily lose during this trip so keep them in a sack or a bag.
Make kids rest
Children have small energy, power, and they get tired and dehydrated, especially in crowded areas. Therefore, make them sleep and under active level.