If you are planning a visit to Makkah and Madinah for Umrah 2017, you need to add the following items to your shopping list!
The must buy items from Makkah and Madinah, buy items during/after performing Umrah include:
Gold
Ajwa Dates
Rogne Ballasam
Nabi Booti
Maryam Booti
Aswad Surma
Rosary (Tasbeeh)
Prayer Mat
Miswaak Sticks
Itar
Aab-e-Zamzam
Head Scarf, Veil etc.
Gold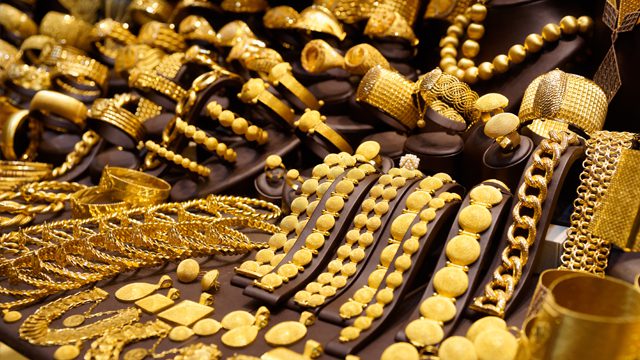 In general, people prefer to buy Gold from Madinah because of the belief that everything and anything that has been brought from there has a lot of Barkat. It is widely believed that if you buy Gold from Madinah, it will result in a lot of profit. So, if you are a business person, don't forget to buy some gold while doing shopping.
Ajwa Dates:
Ajwa dates are not only good for health, but they can also serve as an excellent gift/ tabaruk for people back home. Do buy Ajwa dates in abundance for yourself, family and friends.
Top quality Ajwa dates are available in Madinah. Ajwa dates are said to be the most favourite dates of our prophet Muhammad (PBUH).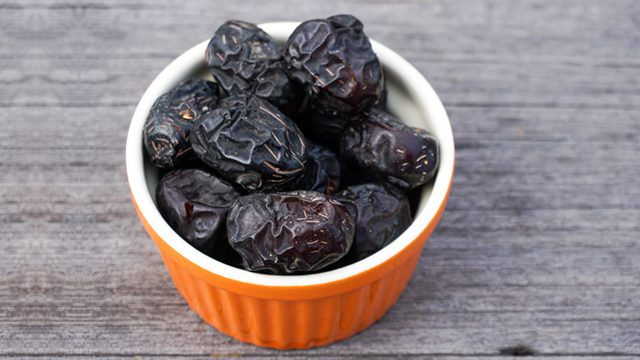 There are countless benefits of Ajwa dates. It keeps away from serious harms, effects of poison and magic. It belongs to delightfully soft dry variety of date fruit having a very fine texture. Best quality Ajwa dates are cultivated in Madinah Munawarah.
Prophet Muhammad (PBUH)'s Ahadeeth Mubarak on Ajwa Dates:
"Whoever has seven Ajwa dates every morning he will not be harmed on that day by poison or magic." – [Sahi Bukhari (544, 5768, 5769, and 5779)]
"Ajwa dates are from paradise." –
[Tirmidhee (2068)].
Depending upon the size, Ajwa dates cost around 40 – 120 Saudi Riyals per Kilogram.
The market is filled with inferior quality Ajwa dates. The shopkeeper might try to con the sub quality Ajwa dates as the top quality Ajwa dates. One has to be extremely careful while purchasing it. The only way to find out the authentic Ajwa date is to; closely look for white fine lines on the dates, if they are present then they are okay to be purchased.
Rogne-Ballasam:
If you have money with you, one of the must buy items from Makkah and Madinah is the Rogne-Ballasam. Rogne-Ballasam or Ballasam extract is the pure natural Ballasam oil. Ballasam is a tree in Wadi-e-Badr and because of its rarity, it is said to be very expensive.
If someone is unwell/ ill in your family, do buy Rogne-Ballasam.
Rogne- Ballasam has numerous benefits such as:
It is highly affective for piles, paralysis, injuries, diabetes related pain, venereal diseases, liver infection and linked diseases, and sexual weakness.
For paralysis, pain in the injuries and liver diseases, worm etc, take 30 grams of olive oil and add 6 drops of Rogane-Ballasam in it then massage on affected part of body, it will work wonders.
For diseases related to diabetes, venereal, asthma and sexual weakness, take 25 grams of milk add 2 drops of Rogane-Ballasam in it and drink the mixture after Isha prayers. Make sure that you have your dinner after Magrib prayers. It is suggested not to use sugar in the milk.
Rogane-Ballasam costs approximately around 70 to 100 Saudi Riyals.
Nabi Booti:
Nabi booty is an herb which is found in Madinah. If someone is finding it hard to have a baby, do buy Nabi Booti during/after performing Umrah for them. It is reported that once a person approached Prophet Muhammad (PBUH) with a problem. He told him that he does not have a child and wants the prophet to give him a child. Holy Prophet (PBUH) told him to ask Allah to grant his wish. The man insisted and said "No, I will ask you only. Please, give me a child." Prophet Muhammad (PBUH) again advised him to ask Allah for help but the man did not listen and requested him the same for the third time. Just then, a Wahi came to Prophet Muhammad (PBUH) in which the prophet was asked to pluck the herb which was growing on the ground then and to hand it over to the person asking for a child. Prophet (PBUH) did as directed. After eating the herb, the man was able to have a child.
Umrah is a good opportunity to buy this herb as it is available in the markets near Jable-Uhud by the name of Nabi booti and can be purchased in 5 Saudi Riyals.
Note: Please, do not get confused with Maryam Booti, the flower.
Maryam Booti:
If you are pregnant, a must buy Maryam Booti. Maryam Booti is a plant (herbal) which aids in speeding-up and managing labour pains during the delivery of the child. It is available for sale in Madinah, Pakistan and Iran.
Sugar Booti:
Sugar Booti is very helpful for Diabetes patient to control their sugar level. It is available in Madinah Munawarah only so you can easily buy it. It is an herbal plant and very easy to prepare, made like normal team.
Women Clothes and Accessories:
You will find women clothes and accessories' galore right outside the compound of Prophet Muhammad (PBUH)'s mosques and the shops located nearby. The items to be brought from here are: (Veils and Head Scarf). After performing Umrah, you can easily spend some time shopping for clothes and accessories for yourself and/ or your family.
Itar:
Another must buy item is Itar. It is a non-alcoholic form of perfumes. The Itar present in Saudi Arabia are less expensive and last for long hours. Various fragrances are readily available in the market.
Giveaways:
Presents/ Tabbaruk for people back home can be brought from Makkah and Madinah after doing Umrah, such as Rosaries made with silver, amber, nuts, semi-precious stones, sandalwood etc, Prayer mats in various colours and designs, Miswaak (Teeth Cleaning Sticks – used by Prophet Muhammad (PBUH). Aab-e-Zamzam (Zamzam water can also be a nice present for friends and family members).