Ramadan is a month full of blessings and glad tidings. It is the month in which the doors of Heaven are opened and the fire of Hell is cooled down. Devils are shackled and everywhere the radiance of righteousness is outspread.
It is a common practice today that when adults are fasting they give their Ipads or mobile phone to their children so that they can peacefully spend their fast. In the short run, they might make it easy for themselves. But in the long run, they are depriving their children of important nurturing. This is a very tender age in which lessons learned to stay with one for the whole life.
Ramadan Ideas for Kids: –
Here are some ways to constructively engage your children during Ramadan.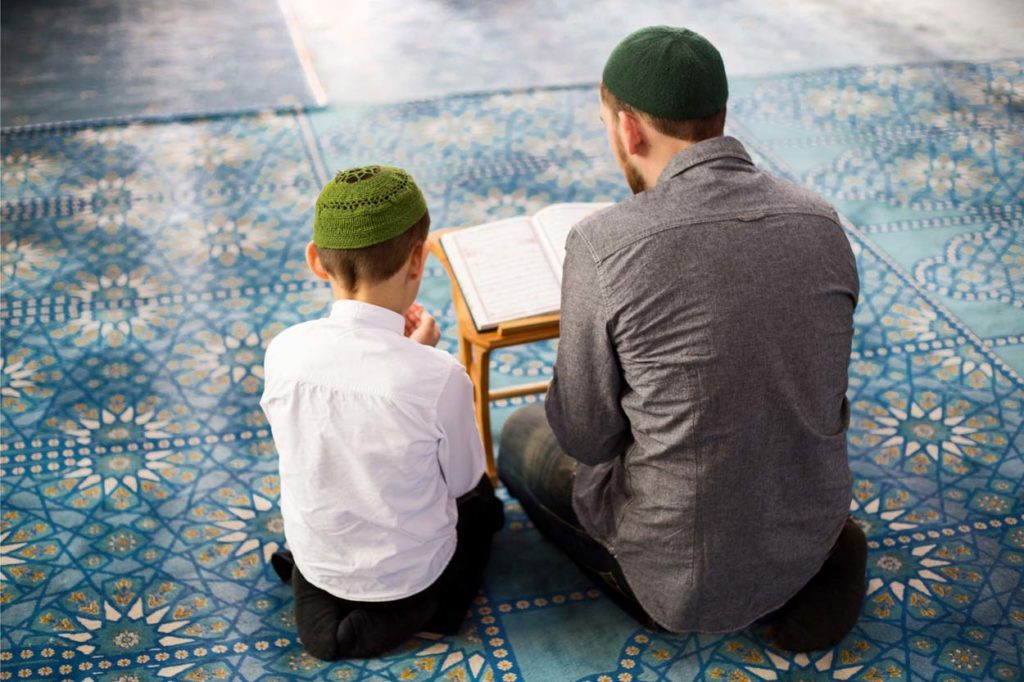 Do a family meeting for Ramadan: -?
Just like you plan and celebrate the worldly occasions such as a birthday or New Year, Ramadan is the occasion which you should actually celebrate instead. Before the month arrives, get the whole family together on the table. Discuss the arrival of the most awaited month and what preparations to make. Encourage children to come up with ideas. Discuss how the routine changes and what adjustments would be required from each one. Make plans for example what to eat in Sehri and how to make Sehri time more interesting. Plan what things to make for Iftar that are less time-consuming and healthy. Discuss how to increase the time of worship and encourage children to do dhikr of Allah and recite Holy Quran. Educate children about the importance of this month and how to utilize it in performing good deeds while refraining from bad deeds.
Bring decoration stuff: –
Create children's interests in Ramadan by involving them in the construction of welcome banners and cards. Engage children in decoration by bringing balloons and buntings. The idea is to make children celebrate the arrival of Ramadan as an event.
At bed time, tell a Ramadan story to kids: –
Children are most receptive at bedtime. Things that you tell them at bedtime remain in their minds for a long time. One of the very useful Ramadan ideas for kids includes telling a Ramadan story at bedtime. Many important events in Islamic history took place during Ramadan. Focus on teaching the importance and reverence of Ramadan.
Make kids fast for a quarter day: –
Ramadan is the month of fasting. Children cannot fast the whole day long. But teach the concept of fasting and perseverance by encouraging them to fast for a quarter of a day or so. This way they will get into the practice of fasting before they actually begin fasting. While they are in a state of fast, talk to them and discuss how the poor people feel who stay without food for so long hours. Make your children empathetic towards the poor and needy people of society.
Ramadan is a month of spreading virtues. Engage children in small acts of kindness. For example helping a grandparent at home, behaving nicely with house help or giving charity to the poor will let you teach your children the most valuable lesson. Engage in the worship of Allah and make your children fast in Ramadan sit by your side. Celebrate the odd nights with great reverence by doing extensive dhikr of Allah, nafal prayers and supplications to Allah. Read the Holy Quran to your children be it a single page. Explain the meaning to them. Children learn by what they see. So set a good example and let your children make the most out of the holy month of Ramadan.
These were some of the most useful Ramadan ideas for kids.